Debbie's Fund
"A Friend to Animals"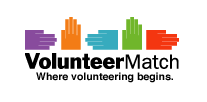 We are looking for a few dedicated volunteers!
Maybe we are right for each other?

Use Your Management Skills to Help Animals - We raise supplies and funds for local animal caregivers through tax deductible donations and fund raising events.
A portion of the money collected is multiplied by investing to build a long term endowment for animal care.
Want to have a fund raiser to benefit animals? GREAT! Our members manage their own fund raisers.
You need not be a member to manage a fund raiser to benefit DLSM ... BUT ... We would like you to join us!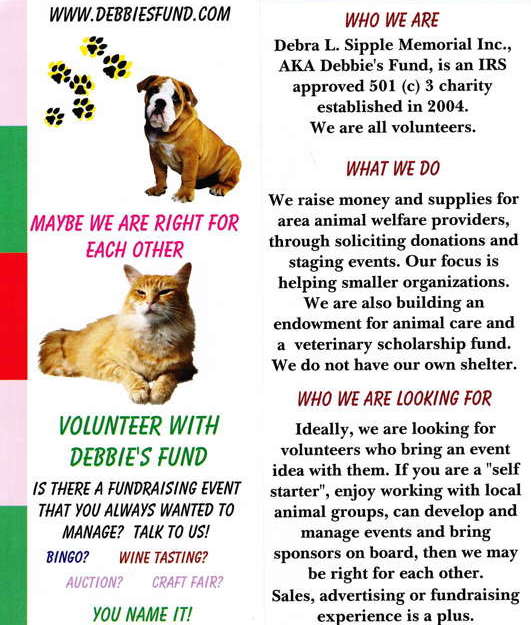 To become a member of Debbie's Fund, you must be 18 years of age and sign a pledge to uphold our bylaws.

Membership dues are one time $25.
INTERESTED?

eMail Us
PHONE US! (302) 424-1504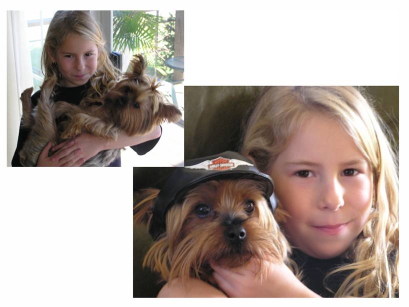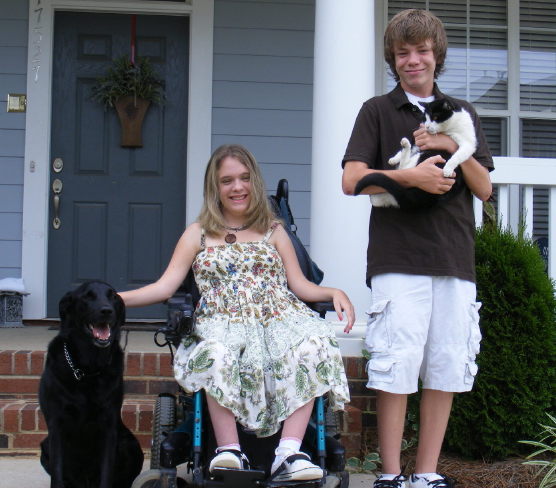 To return to DLSM home page CLICK HERE .