For Information about DLSM News and Fundraisers, contact any Trustee or

Send us your email address!
Visit our FACEBOOK Pages: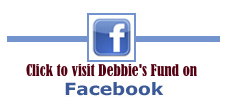 RECENT MEMORIAL NEWS

The 2019 Share the Season" event raised over $2K Our friend Dr. Danne Smith donated $5,000to help the cause. A big THANK YOU goes out!
Our 2018 partner tree at Grotto's Milford brought in over $1100.
The "Share the Season 2018" raised a record amount of money! Thanks to all our supporters!
QUARTER AUCTION Saturday, October 27, 2018 at Camden moose was a success - 86 players over 130 items! thanks to Kim Ryan, Gail Reed & Juanita Yager!
Our May 5, 2018, Quarter Auction at the Camden Moose Hall was a big success! We had over 100 people attend & auctioned off over 100 items! Thanks to Kim Ryan for a great job & all the folks at the Moose for pitching in. Gail Reed. Juanita Yager, Lydia Regan also assisted Thanks to all the vendors & attendees!
"Share the Season 2017" was a success! Thanks to all who donated!
As part of our 2017 "Share the Season" event we had a "partner tree "at Grotto's Pizza in Milford as part of their 21th "Parade of Trees". On display Nov. 22 to Jan. 1. Thanks to Ernie Moore & Joyce Cohee for decorating our tree. Our 2017 tree received the most donations and received an additional $250 from Grotto Pizza! Thanks to Milford Grotto Pizza and all the partners that donated!
In 2017, we granted 1st. State Animal Center/SPCA , Sussex County Animal Assoc./WAR, and Purrfect Haven Cat Rescue for the 14th straight year. We also granted 6 other groups in Delaware. Thanks to Concord Pet Foods and Supplies for help with the granting.

To See Older Memorial News Click Here. **

NEW DEBBIE'S FUND T-SHIRTS ARE AVAILABLE!

The white Tees with DLSM logo and paw tracks on the front. $10 each! To order: Call or email us!

PLEASE HELP DEBBIE'S FUND GROW!

Click on the dog to make a donation!






PRESS
The first full page article about Debbie and the Memorial appeared in the Dover Post newspaper on July 6, 2005. Since that time the press has given us and our events excellent coverage. Press coverage has been instrumental in our success and we thank The Milford Beacon, The Delaware State News, The News Journal, The Milford Chronicle, The Cape Gazette, The Dover Post, The Harrington Journal, Milford Live, Cool 101.3 & Eagle 97.7 radio, and WBOC-TV. (SEE "DLSM PRESS" in the PHOTO GALLERIES on this website)